The BBC meeting will be held in the IRS-UN building, in "Denis Escande" amphitheatre, 8 Quai Moncousu – NANTES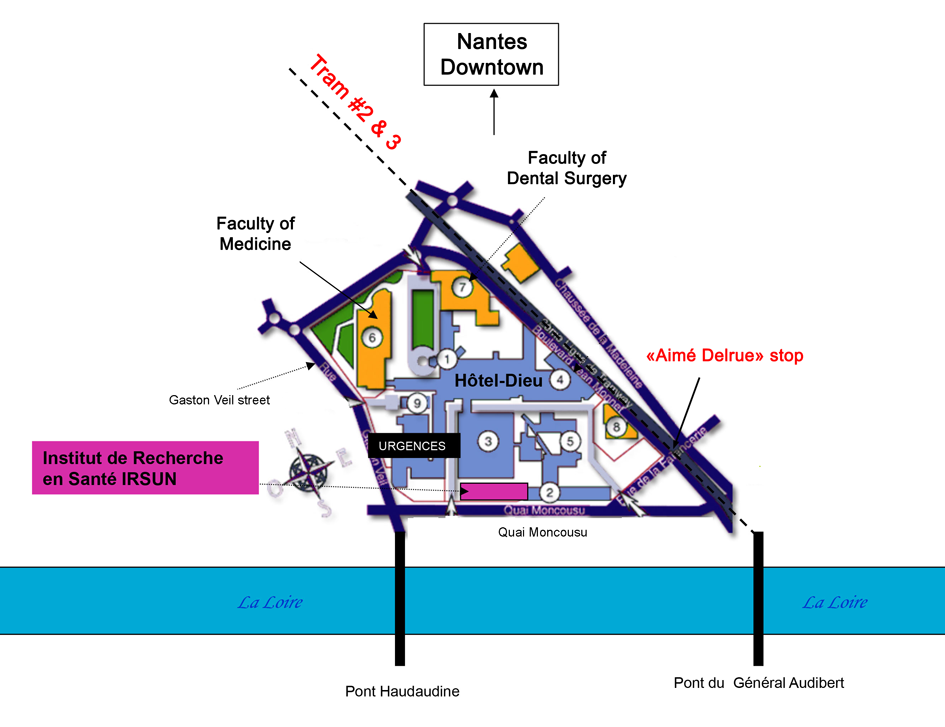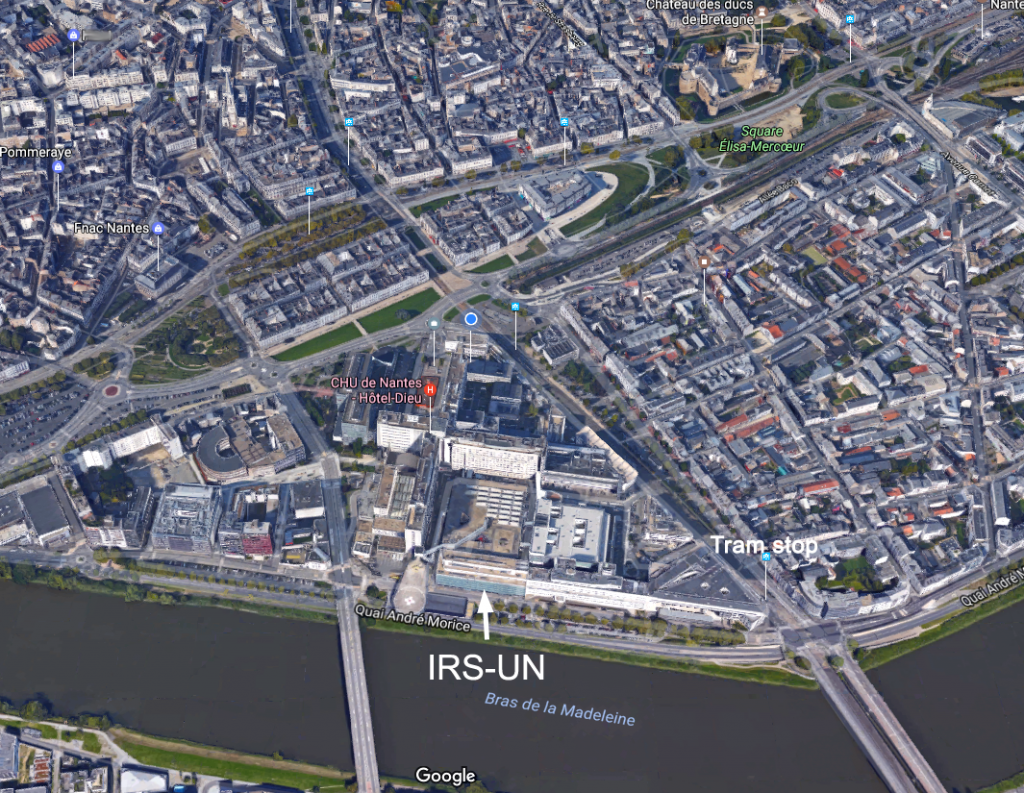 Access

lines #2 and 3 – Stop at "Aimé Delrue" (fun fact : Nantes has the longest tramway network in France and was the first city in France to successfully re-introduce electric tramways)
GPS : N 47°12'33.239 – W 1°33'14.386″
Car parking is rather difficult (and expensive) downtown. It is a good idea to use the "Parking relais" located outside downtown and use the tram or the bus to IRS-UN. The tram or bus ticket give access to the "Parking relais" without extra charge. More about Parking relais
By train:
By rail, Eurostar (08705 186 186; eurostar.com) will get you from London St Pancras to Paris Gare du Nord; here, take the Metro Line 4 to Paris Montparnasse, and the TGV to Nantes station. The total journey takes around six hours.
Nantes-Atlantique airport is located 11 kilometers from the city centre. From there, you will have no difficulties to take a Taxi (€25 to €35 cost) but the Tan Air bus has a timetable suited to meet scheduled flights. It takes 20 minutes to the city centre, fare €8.50 (you can buy the ticket onboard).
This journey is also covered by the Nantes Pass, which you can buy at the airport at the tourist information office and allows to you travel on just about any public transport in the city, including the excellent trams. The 48-hour Nantes Pass costs €28 per adult or €70 for a family of two adults and two children (4-18). You can pre-book online at
nantes-tourisme.com
to get a 10 per cent discount; the pass can be picked up at the airport or one of the two tourist offices in Nantes or mailed to your home address.